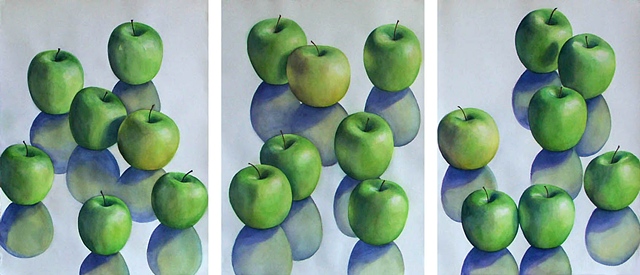 Artist - Teacher - Traveler - Diplomat
"I have been making art since I could hold
a crayon. It started with clouds, sunflowers, and alligators, and grew from there . . ."
From childhood Theresa Markiw was
strongly influenced by a love of nature and
the Ukrainian art traditions into which she
was born.
She has studied art since she was a little girl, and throughout her life has expanded her aesthetic understanding and artistic vocabulary through teaching others, traveling and museum-hopping around the world, and living abroad in Europe, Asia, and Eurasia.
See her fascinating life story in BIOGRAPHY.