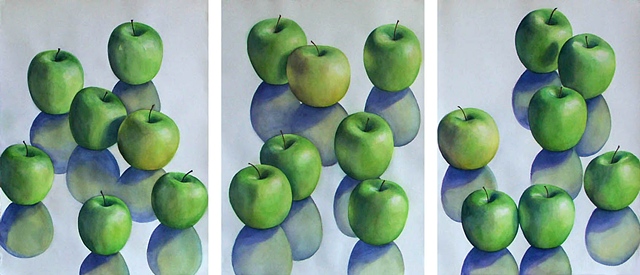 Artist - Teacher - Traveler
I have been making art since I could hold a crayon. It started with clouds, sunflowers, and alligators, and grew from there . . .
From childhood I was strongly influenced by nature and the art traditions of my Ukrainian heritage – the rich colors and intricate patterns of embroideries, woodcarvings, and Ukrainian Easter eggs.
A lifetime of art study has heightened my love of nature and capacity for observation. Years of traveling and living abroad in Europe, Asia, and Eurasia have expanded my aesthetic understanding and artistic vocabulary.
All of these experiences continue to influence my work, most recently in nature-influenced watercolor collages.
See my life story in BIOGRAPHY.